Governing Body
Sri S Regunathan
President
S Regunathan joined the Indian Army as a Commissioned Officer. He put in five years of service in the army before joining the Indian Administrative Service where he was allotted to the 1968 batch.
He has held many appointments from administrator, collector to Secretary of revenue, finance home, transport, tourism, education and information technology.
As Secretary education, Government of Delhi he spearheaded the Sarva Siksha Abhiyan movement in Delhi with 40,000 volunteers. 4 lakh adults and children were educated in the period of 1994-98. During his tenure, he also brought in information technology to the education department and created Pratibha Vidyalayas for bright government school children. He established the Indraprastha University during his tenure and was also instrumental in the setting up of Amebedkar Uiversity, Delhi.
As Commissioner, Transport, Delhi Government, he was a major force in bringing metro to the Delhi. As Chairman, Delhi Tourism, he established Dilli Haat in collaboration with NGOs.
Regunathan was also Vice Chancellor of Arunachal Pradesh University for a year. He held the post of Principal Secretary to Chief Minister in Delhi from 1998-2004 and then he moved to the Govt of India as Secretary in the Ministry of Agriculture but returned to Delhi govt. as Chief Secretary, a post he held from 2004-06. He was also Advisor to the National Knowledge Commission.
Presently he is the Chairman of the Balwant Rai Mehta Vidyalaya, a school functioning under the aegis of Servants of People Society, catering to the needy and differently abled sections of society. He was, earlier, for a short duration, Vice President of the Foundation for the Restoration of National Values.
He is a keen golfer and loves to listen to music.
Sri Anand S. Krishnan
Vice-President
(Chairman, Fidelis World Advisors DMCC)
Anand Krishnan has 30 years of experience in Entrepreneurship, Controllership, Internal Audit, Investment Banking and Private Equity. He was Involved in sovereign restructurings in the late 80's, Asian Crisis restructuring in the late 90's and the Global meltdown with emphasis of restructuring in the UAE. He has an undergraduate business degree from Delhi University, MBA from Fairleigh Dickinson, USA, has been a participant in several leadership courses across JPMorgan and DIC in Asia and the US, and was named a "Top Indian Leader in the Arab World" in 2015 by Forbes Middle East.
Sri Satish Kumar
Vice President
(Technocrat, Former Director DMRC & Retired IRSEE Officer)
An experienced technocrat with over 50 years of experience, he has worked with Metro Rail, Railways, and Defence. He is an IRSEE officer of 1967 batch. He was Director in Delhi Metro Rail Corporation (DMRC) for 15 years from its inception in 1998 to 2013. He has been one of the key persons of team DMRC in introduction and implementation of state of the art technologies in a time bound manner to lead to success of the project. Prior to joining DMRC, he worked for over 3 decades with Railways and Defense in various senior roles. He has also been associated with the Metro Projects for Bangalore, Chennai, Hyderabad, Jaipur and Kochi. In recognition of his contribution, he has been conferred with National and International honors in the area of engineering and technology.
Sri Ashwani Kumar
General Secretary
(Former Director, Telecom MNC)
Sri Ashwani Kumar is the General Secretary of FRNV. He is also the convener of the National Value Education Task Force of FRNV. He did his M.Tech. in Computer Science and has over 30 years of experience in the communication industry.
Sri Prem Arora
Treasurer
(Technocrat and Businessman)
Sri Prem Arora is B.Tech. in Mechanical Engineering from I.I.T., Delhi in 1981 and is in the business of developing infrastructure i.e. Road, Highways, Buildings, Residential Group Housing, Premium Residential Apartments, Small Hydroelectric Power Projects, etc.
Sri Ravi Prakash Mehrotra
Member
(Senior Advocate, Supreme Court of India)
Sri Ravi Prakash Mehrotra is a Senior Advocate of the Supreme Court of India. He did his graduation (B.A) from University of Allahabad in 1984 and degree in LLB from Campus Law Centre (D.U) in 1988. He is a holder of Cambridge Commonwealth Trust and Pegasus Scholarships (University of Cambridge ,England). He has practised at the Bar for 28 years .He is an Amicus Curiae and Panel Counsel in the Supreme Court Legal Services Committee (SCLSC). Also, he is an Advocate-on-Record/Standing Counsel for the State of Uttar Pradesh in the Supreme Court of India since 2001 and Advocate-on-Record for the U.P. State Election Commission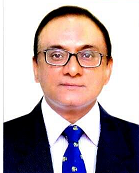 Sri Sunil Kumar Sinha
Member
(CMD and Director / HR / SPMCIL)
Sri Sunil K. Sinha, Chairman & Managing Director and Director / HR / SPMCIL ( Security Printing & Minting corporation of India limited ) , a Schedule A Mini- Ratna CPSE , under Ministry of Finance, GOI, originally belongs to Civil Services(1992 ) .He is a Graduate in English Literature and Bachelor in Law, and has done Post Graduate Diploma in Human Resource Management. He is having about 24 years of experience in HR management of Railways and Rail based MRTS and has worked earlier in Indian Railways and DMRC. He has also represented DMRC and worked as an International Consultant on Organization and HR, for Jakarta MRTS, a JICA funded consultancy.